2020 Trade Shows for PPS & PSI
UPDATED 3/11/2020
Unfortunately, SNAXPO20 has been cancelled this year due to travel restrictions. Fortunately, the iPBS Powder Show has been rescheduled for October 6th-8th with no change in venue. We look forward to speaking with our customers who are still able to attend this show and are always available to chat if you are not.
As trade show season starts up, we like to share with our customers which shows we will be at and what they can expect to see in person!
March 22-24, 2020
Charlotte, NC
PSI will be in booth #1417 showcasing BFM® fittings and the brand new Bulk Bag Loader! The three-day event features educational sessions and a two-day expo focusing on innovation and trends for the ever-evolving snack food industry. Use the link here for your free entry to the show!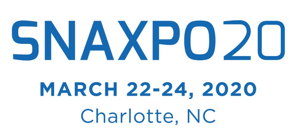 October 6-8, 2020
Rosemont, IL
Powder Process-Solutions will be featured in booth #1738 showcasing innovations in sanitary bulk bag unloaders, the Rota Val line of sanitary rotary valves, and system examples focused on our expertise in food and dairy processing applications. BFM® fittings, distributed by the #1 US distributor Powder-Solutions, Inc., will also be featured to highlight their use and integration to processing systems.
The Powder Show serves as North America's largest hulk processing event which runs three days and features educational seminars & an expansive exhibition featuring 425+ suppliers.