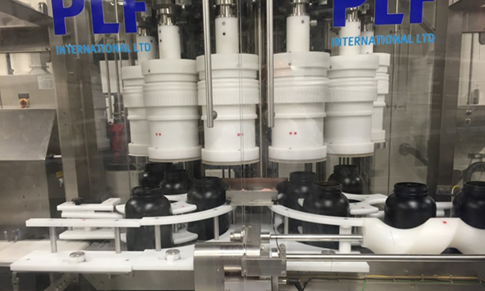 Industry Expert Offers Full-Service, Custom Powder System Solutions
Every bulk powder processing plant has its own unique needs, which is why custom design solutions are a must to ensure safety, sanitation and efficiency.
From design engineering to installation and training, Powder Process-Solutions specializes in providing our customers with custom powder systems that will not only address their needs, but also deliver results. This begins with custom process design. We offer custom configuration and design options for the following equipment types:
Truck and Railcar Unloading
Our truck and railcar unloading systems are built for all applications. From portable to permanent options, we're able to design new systems or upgrade existing systems.
Nitrogen Gassing Systems
Gassing systems are used to improve the shelf life of food products and minimize the spoilage caused by exposure to oxygen. We supply nitrogen gassing systems for bulk bag filling and can filling lines.
Sifting and Screening
From coarse sifting to finer screening, we can provide separation equipment designs that cater to specific industries.
Size Reduction and Milling
Size reduction and milling equipment options include delumpers, conical mills, hammermills and fine grinders. We also offer integrated systems that include feeding and metering, sifting, conveying and dust collection.
Mixing and Blending
There are a variety of options for powder mixing and blending. We've installed a variety of different blenders, including ribbon, continuous, twin rotator and pneumatic styles. When designing a blending system, we will first establish a timeline for delivery of ingredients to the mixer and discharge of the blend from the mixer. From there we select the feeding equipment, blender size and type, and address any potential concerns such as sanitation or heat build-up.
Weigh Batching
For those processes that require accurate weighing of bulk materials, a weigh batching system will improve accuracy, efficiency and sanitation, custom designed to your specific weighing needs.
Volumetric and Gravimetric Feeding
Volumetric feeding systems transport powder with a volumetric metering device that runs at a constant speed to discharge powder at a constant volumetric rate. Gravimetric feeding systems are feeders used in conjunction with weighing systems to discharge the powder at a controlled weight per unit time.
Bulk Storage
When designing bulk storage solutions, we take a number of critical factors into account, including: loading, discharging, explosion risk, sanitation, environment and product characteristics.
Bag Dump Station
Bag dump stations introduce product into your process stream, with the option for integral dust collection to capture nuisance dust. There are a number of different options available, including: single and dual configurations, pallet lift tables, discharge devices, and high capacity sifting or scalping. Ergonomic designs available for safe dispensing.
Bulk Bag Discharging
Bulk bag discharging is one of our specialty solutions for improving plant sanitation. In addition to properly emptying your sanitary bulk powders, other features include a bag cincher, bag massaging, stainless steel construction, and both half and full frame configurations.
Clean-In-Place (CIP) and Hot Air Drying
CIP cleaning causes minimal downtime and is an effective method when dry cleaning is not practical. Hot air drying systems aim to minimize the time spent waiting for powder lines to completely dry.
Consumer Packaging
PPS works with the best in the industry to provide the most suitable consumer packaging equipment downstream, including pouch filling and can filling, while still offering 25kg bag and bulk bag filling for raw ingredient and bulk sanitary packaging.
There is no one-size-fits-all design for every powder processing plant. Designing a custom powder system to fit your plant's needs will ensure it functions efficiently, safely, and accurately while meeting system requirements.