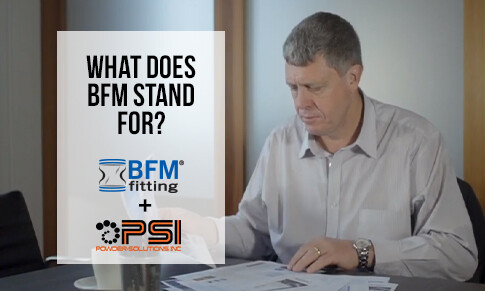 This is a question we receive so often; what does BFM stand for in "BFM® fitting"?
We could try to be fancy and make something up, but the answer is quite simple. The mastermind behind the design of the BFM® fitting is named Blair Forres McPheat. BFM.
Back in 2009, Blair tried to remedy the huge problem that many processing companies had been battling for years. He sketched up the idea for the flexible sleeve and spigot assembly, now known as the BFM® fitting, at 2 o'clock in the morning.
Since then, the BFM® fitting has now been distributed to over 40 countries and can be found in thousands of processing plants, both large and small, all over the world.
If you're interested in learning how the BFM® fitting can enhance your plants' efficiency and cleanliness, contact us today!