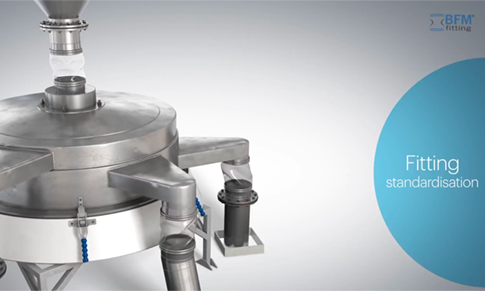 Benefits of Standardization with BFM® fitting
Standardization is one advantage to switching over flexible connectors in your facility to BFM® fittings. There are many benefits to switching all of your flexible connectors such as safety, sanitation and efficiency. But something that maintenance may consider one of the main advantages of the BFM® fitting though? Standardization.
Watch the Video
Take a few minutes to watch this video. See how standardizing your plant with BFM® fitting will simplify your inventory and will be more cost and time effective for everyone involved.