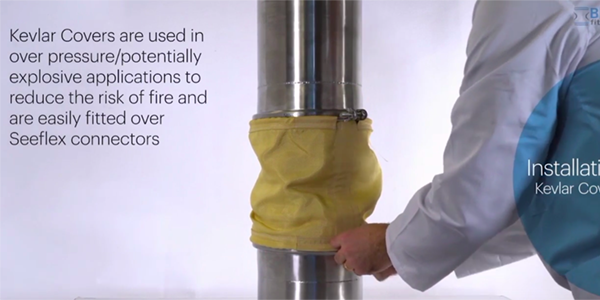 Installing BFM® fitting Kevlar Cover
BFM® fitting Kevlar Covers provide added protection against fires in the event of an explosion. The BFM® fitting Kevlar Cover is designed to fit over existing
connectors and can be tightened onto the BFM® fitting Spigot using the butterfly mechanism at the top and the base of the connector.
See how easy it is to install by watching this short video demonstrating it's quick installation.