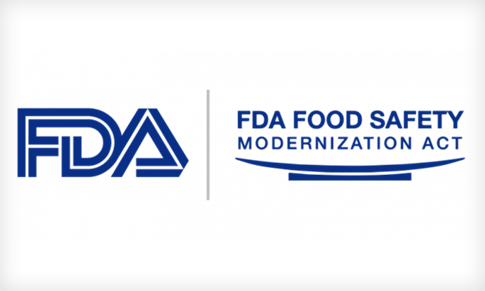 Are You Following These 7 Allergen Management Tips?
Dear Powder Doctor,
Our food processing plant has been working hard to develop new processes and procedures that will allow us to meet new requirements outlined in the Food Safety Modernization Act (FSMA). We are particularly concerned about allergen management, as we process several food powders that contain some of the Big 8 allergens. Can you offer us some advice?
Sincerely,
Al Lergens
---
Dear Al,
Allergen management is absolutely critical for any food processor—and FSMA is certainly bringing a renewed focus to the issue.
Below are several considerations to think about while you work to align your plant with existing and new safety regulations for allergens:
Create, implement and continually refine an Allergy Control Plan. An Allergy Control Plan is a written document that details how your company stores, handles, processes, packages and identifies allergenic ingredients and foods. Look to the Food Allergy Research & Education (FARE) organization's allergen control plan framework as a helpful resource when developing your plan.
Audit your suppliers. Your plant is responsible for ensuring the integrity of any ingredient you use, including those from outside suppliers. Audit your suppliers regularly to make sure they're following the proper protocols to guard against contamination.
Use color coded tools. Color coded tools are a simple and effective way to guard against cross contamination. For example, designate red tools for strict use in the tree nut processing area and blue tools for wheat processing.
Develop a detailed cleaning workflow. A cleaning workflow ensures everyone is on the same page as to how things are supposed to be disassembled, cleaned and then reassembled.
Commit to ongoing employee training. Your employees can be your biggest asset, as well as your biggest adversary when it comes to preventing allergen contamination. Keep them in the know and invested with ongoing training.
Evaluate your equipment. Your powder processing equipment plays a huge role in the safety of your food products. One easy-to-install, affordable and sanitary change you could make is switching from standard sleeves and hose clamps to flexible BFM® fittings. The fittings are designed with a crevice-free interior surface that doesn't trap powder, making the sleeves incredibly easy to clean, sanitized and free of allergen contamination.
Keep pace with regulatory changes. Staying on top of both FSIS guidelines for allergen control and FSMA requirements ensures your plant stays compliant and consumers stay safe.
Contact us today to further discuss our equipment and its ability to help comply with FSMA compliance.
Sincerely,
The Powder Doctor
P.S. Download our FSMA quick guide for more information!