The BFM® fitting is a revolutionary flexible connector system that eliminates the problems associated with traditional hose clamp systems in bulk powder processing operations. By utilizing two welded collars and a snap-in sleeve, BFM® fittings create a tool-free environment for cleaning and changeover. Comprised of these two basic elements, the flexible sleeve with integral top and bottom snap bands and two matched BFM® collars, the fitting snaps easily into place using only your hands!

BFM®s patented connectors provide superior performance:
100% sealed, no mess, no leaks
Seals tighter under pressure
No product build-up means better hygiene
No tools required for fitting
Snap-in design makes installation easy
Standardized connector sizes mean you need to keep less stock
Learn More about the BFM® fitting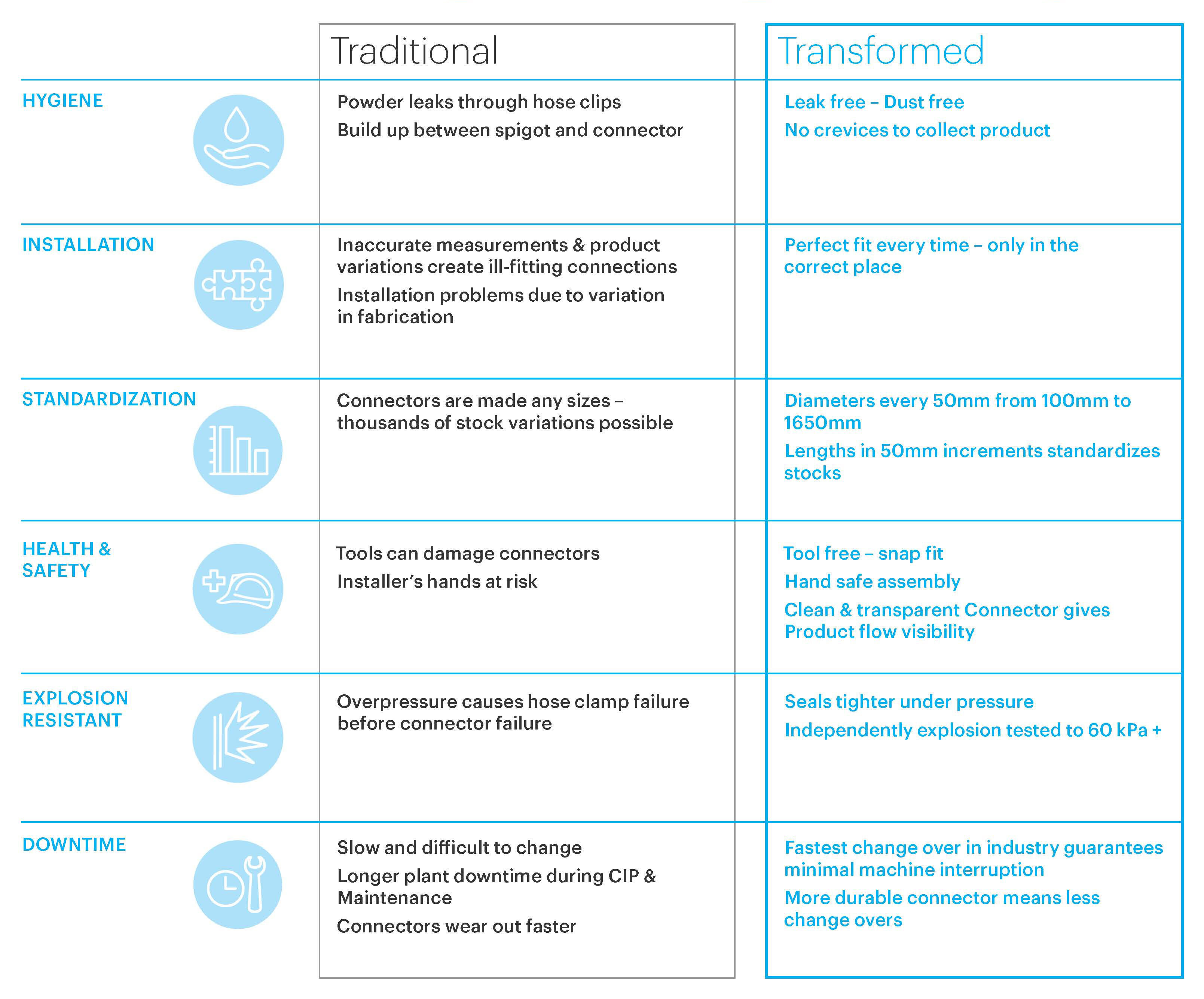 Request a Quote:
BFM® Fitting Connectors and Spigots
We're happy you're taking an active step to contain your valuable product, protect your workers, and install a repeatable, dust-tight flexible connector. The BFM® fitting is a huge upgrade to your processing facility, and as the #1 US Distributor, we're happy to provide you with a quote and additional information.
With your information provided below, we will contact you shortly to discuss:
Sizes & lengths of your connectors & spigots
Pricing information
Delivery time (in-stock items can be next-day air shipped)
Do you process food, dairy or nutritional powders? Connect with us!